DICA adds new equipment and technology to allow us to manage our growth and continue to offer the finest service to our customers:
Focalspot Verifier HR Xray
The Verifier HR (FSX-090) is a high-resolution and high-magnification x-ray system designed for quality inspection and defect detection on BGAs, QFNs, CSPs and other electronic component packages. Magnification: >715X
• Spot Size: 5 micron
• Resolution: >40 lp/mm
• Field-of-View: >40mm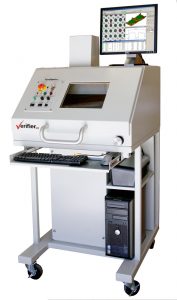 Ersa Versaflow 3 Selective solder machine
State of the art fully automatic modular Selective Solder machine. With dual pots/dual alloys, microdot precision fluxing and programmable preheat. The Versaflow is providing precise and repeatable PTH soldering.