Services
DICA's state of the art production facility allows us to offer a full range of electronics assembly services and to provide a complete turnkey solution, with a focus on flexibility to meet your unique needs. From quick-turn prototypes to volume production, we ensure the quality and reliability in each build we do. Our consistent investment in production capacity over time has resulted in an extremely flexible and efficient facility with three SMT lines.
To obtain a quote, please contact info@dica.ca.
Our PCB capabilities include:
0201
0402
uBGA
CSP's
CCGA
CBGA
MEM's
Mictor connectors
Lead-free soldering
Wave soldering
SMT – up to 15" x 16"
PTH – up to 18" wide
Mechanical Assembly
Complete box build assembly services
Debug
Warranty/end-of-life support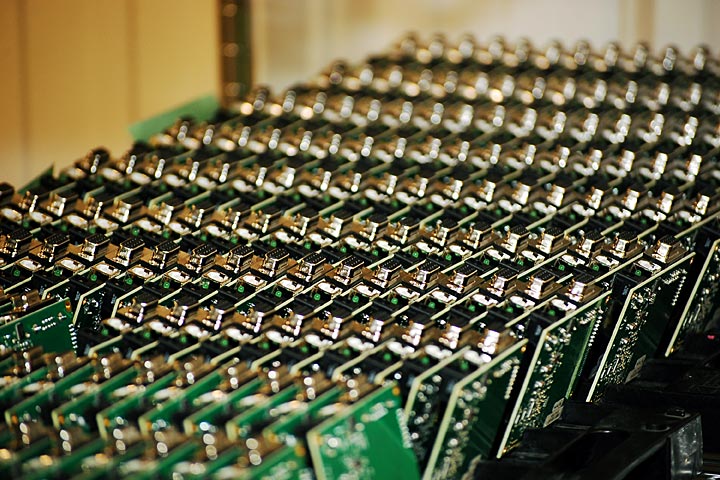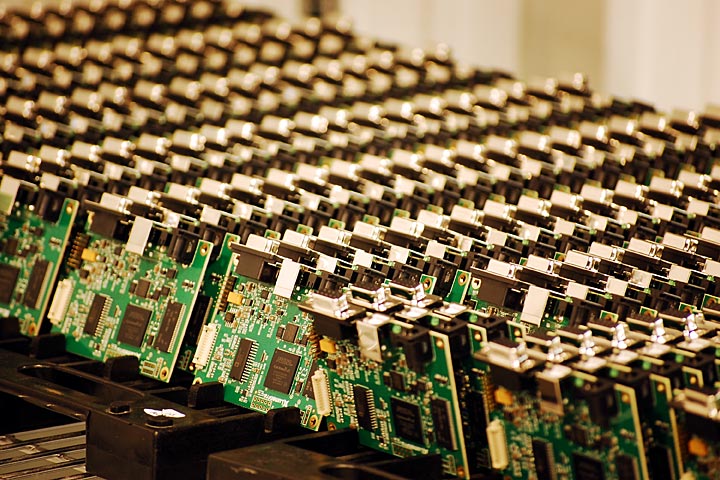 DICA operates 3 state of the art SMT lines, a PTH assembly line, and a comprehensive test/mechanical assembly division.
DICA has the capability for full lead-free manufacturing and offers support services to assist our clients in their transition to RoHS compliant products. DICA uses a lead-free wave solder machine that is RoHS compliant for a full lead-free turnkey solution.
We help our customers stay ahead by:
Decreasing your cash conversion cycle by leveraging DSM's Supply Chain Management capabilities
Optimize inventory management through Pull Systems including Vendor Managed Inventory (VMI), Point-of-Use, Kanban, Postponement, and Two-bin.
Push raw materials inventory back through the supply chain to minimize costs
Forecast analysis allowing dedicated Purchasing Professionals to manage bonded inventory programs with Preferred Suppliers using 'POURS' systems
Bonded inventory programs provide flexibility without lead-time or cost penalties during swings in your customer demands
Eliminate excess transportation and handling costs through direct shipments to your end customers
Test & Inspection:
DICA's growing team of test technicians provide a stable and well trained solution for those customers requiring the test support. Test services offered include:
Automated Optical Inspection
BGA inspection
BGA remove/replace rework equipment
Functional test
In-system programming
Data I/O and Microchip Device Programming
System level/final test
Industries Serviced:
Industrial Controls/Instrumentation – DICA works with many OEMs producing products to service Oil and Gas, Mining, and Power Metering industries.

Healthcare – DICA builds a vast array of RF identification and associated infrastructure products used in the Healthcare Industry.

Security/Surveillance – DICA is working with OEMs producing innovative security products used around the world for surveillance, perimeter protection, and personal protection.

Imaging – DICA works with world leaders producing Digital Cameras and processing boards for scientific applications, automated inspection in manufacturing and a variety of other consumer and industrial applications.

Telecommunications – DICA continues to support the telecommunications industry producing a variety of infrastructure products.