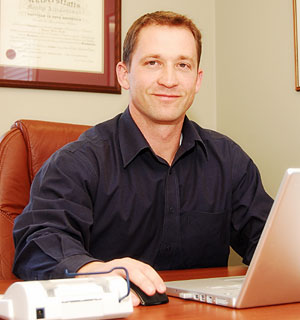 Spencer Grabe, CA
President
With 15 years in the electronics manufacturing industry, Spencer has been providing financial and strategic leadership to DICA since joining the firm in 2000. The son of company founder Guenter Grabe, Spencer was appointed President of DICA in 2006 after serving six years in various capacities within the company. Previous to that, Spencer spent five years as a public accountant in Vancouver where he provided assurance and advisory services to newly listed technology start-ups and manufacturing companies. Spencer is a graduate of Mount Allison University in New Brunswick.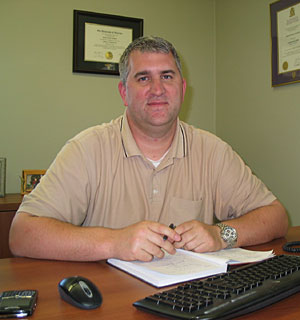 Steve Vaughan, M. Eng.
Vice President, Operations
Steve joined DICA in April of 2002 after having spent five years with Nortel Networks and Sanmina-SCI. Steve holds an undergraduate degree from the University of Western Ontario and a Masters of Engineering from the University of Waterloo. With his education and industry experience, Steve is providing strong leadership to DICA's manufacturing operations in support of the company's current growth strategy.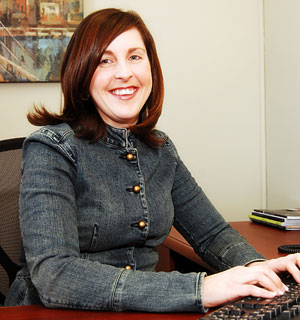 Nicole Roberts, B. BA
Program Manager
As DICA's lead Program Manager, Nicole brings with her 10 years of marketing and client relationship management expertise. Nicole's in-depth knowledge of project management and client relations enables her to provide exceptional service to her clients. Her goal is to ensure that DICA is known as one of the top contract manufacturers in the Ottawa area. Nicole is a graduate of Mount Saint Vincent University in Halifax, Nova Scotia where she obtained a Degree in Business Administration, specializing in Marketing.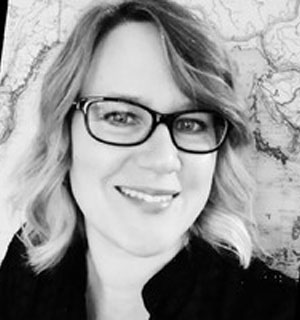 Janine Moore
Program Manager
Janine joined the DICA team in 2018 as a Program Manager. Janine has 20+ years of customer service experience and manufacturing. She was previously a Program Manager at Sanmina, and worked for many years as a Hardware Project Manager for BlackBerry. Her number one priority is to ensure that her customers always have the products or information that they need when needed. She is dedicated to creating strong honest relationships with customers. Janine has a diploma in LAN Administration as well as a Certificate in Applied Management from Algonquin College.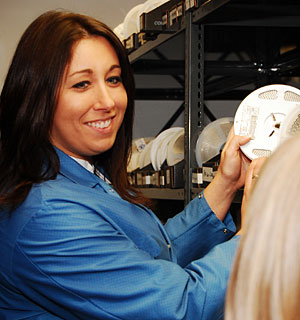 Kristina Illingworth
Purchasing Manager
As Purchasing Manager, Kristina has become familiar with many areas involved in the manufacturing process to help her in making more strategic and beneficial purchasing decisions for DICA. Since joining the company in September of 2006, Kristina has been involved in many different roles within the company which has helped lead to her current role as Purchasing Manager. With her previous experience at another Ottawa based electronics company, she has been able to apply all acquired skills to make improvements to some day to day activities at DICA. Kristina is a graduate of the Materials & Operations Management program at Algonquin College.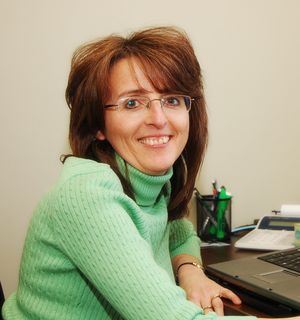 Mary Condie
Purchaser
Mary brings 20 years purchasing experience to the company. Throughout her career, she has procured a vast range of commodities for both prototypes and high volume production. Most recently Mary worked for a large contract manufacturer where she took on the role of Customer Supply Chain Manager. Her focus was developing cost reduction strategies and has had much success in this area. Her commitment is to provide outstanding quality and service to customers at all levels.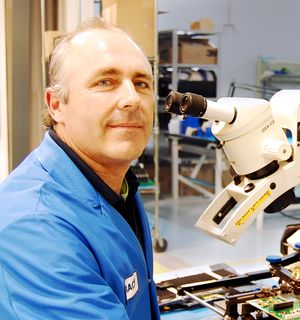 Tracy Doucette
Technical Service Representative
Tracy joined DICA Electronics in 2004 as a TSR and brings with him over 35 years of experience in the electronics manufacturing industry. He quickly tackled all aspects of DICA's technical processes and assembly support and was an integral part in the implementation of a RoHS manufacturing process as well as quality control procedures.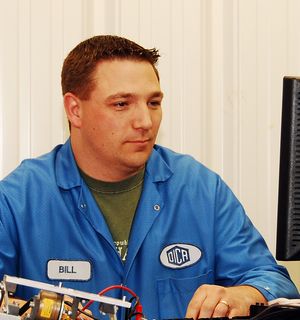 Bill Craig
Technical Service Representative
Bill has been with DICA for over 10 years and has worked in several facets of the assembly process. With Bill's quick ability to learn and apply his skills, he was recently moved into the role of Technical Services Representative. Bill has an Electro-Mechanical Engineering Technician in Robotics diploma from Algonquin College.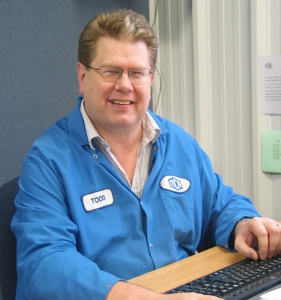 Todd Sinnett
Quality Specialist
Todd has been with DICA for 5 years, bringing with him 16 years of quality management experience from Tyco Electronics. As a Quality Specialist, Todd works closely with the management team reviewing and updating the ISO 9001:2008 documentation, charting DPMO / Yield results and performing quality system auditing. Todd has an Electronics Engineering Technician diploma from George Brown College and is working towards a degree in science.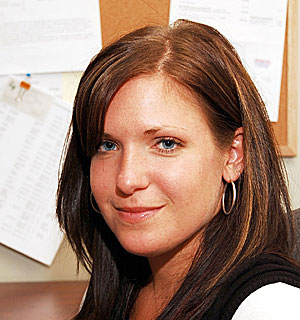 Tatiana DaSilva
Office Manager
Tatiana joined us after having spent 3 years working at General Dynamics as Manufacturing Operations Analyst, and with her brings a strong understanding of the manufacturing industry and cost structure. Tatiana graduated from CDI College in 2004 with a Diploma in Payroll and Accounting, and is currently working towards her CGA.